The Economic Association of Namibia, in partnership with the Hanns Seidel Foundation and The Namibian hosted a constructive review of the state of the economy under the theme: 'The Namibian Economy, Past, Present and Future' on 10 November 2016, at the Safari Hotel.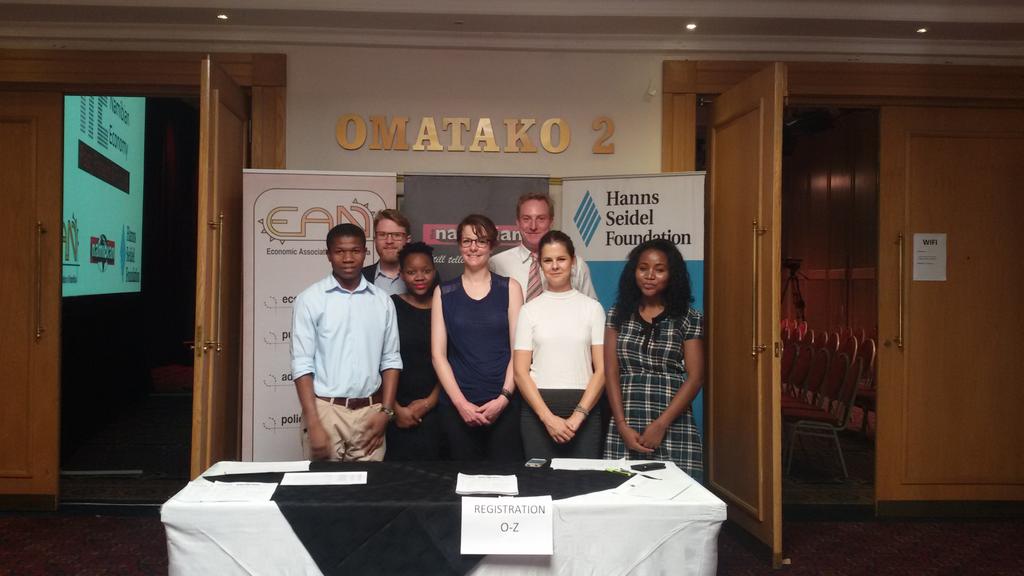 The aim of the Conference was to provide a platform to increase collaboration between the public and private sectors, in the interest of the country's continued developmental progress. Speakers included: Frans Cronje (South Africa Institute of Race Relations), Nangula Uaandja (PricewaterhouseCoopers), Honourable Tom Alweendo (Minister of Economic Planning).
Thank you to all who participated in making the EAN Conference 2016 a success. Presentations will be uploaded soon.
Downloads:
EAN Conference 2016 Frans Cronje Presentation -South Africa: State of the economy and economic scenarios to 2029
EAN Conference 2016 Nangula Uaandja Presentation – Namibia as an investment destination, looking at the positives, negatives and risks?
EAN Conference 2016 Media Statement
EAN Conference 2016 Speaker Bios
[slideshow_deploy id='2058′]