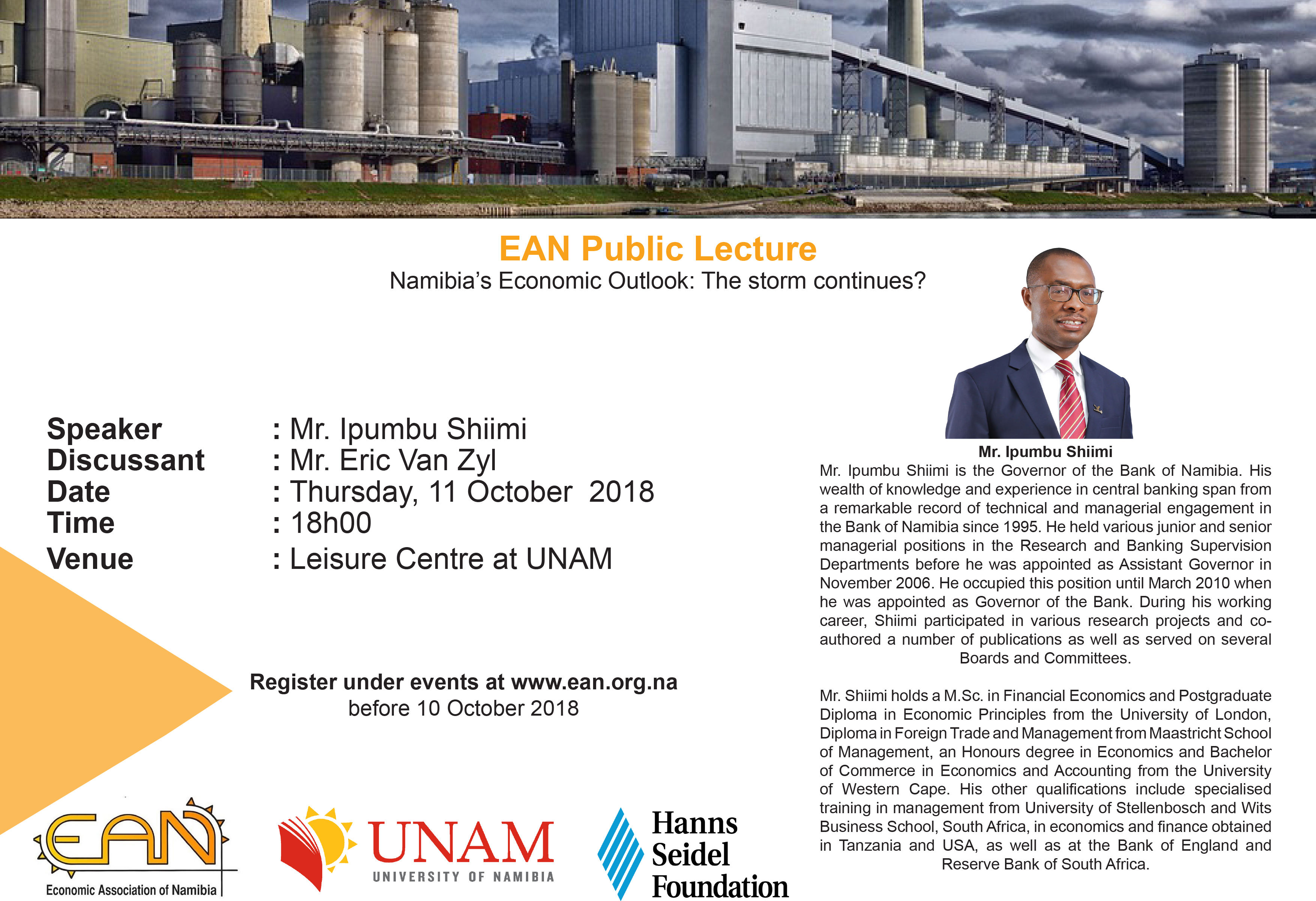 As part of our drive to stimulate public debate and make constructive policy input, the Economic Association of Namibia hosted a public lecture on Namibia's economic performance under the theme "Namibia's Economic Outlook: The Storm continues?". The lecture was organised in partnership with the Faculty of Economics and Management of the University of Namibia and the Hanns Seidel Foundation and will be held at UNAM on 11 October 2018.
Mr. Ipumbu Shiimi, Governor of the Bank of Namibia was our guest speaker while Mr. Eric Van Zyl, Head of Research at IJG Securities and vice-chairperson of the EAN was the discussant to the governor's talk.  The lecture  provided a platform for an in-depth analysis of the performance of the Namibian economy in the first two quarters of 2018 and an outlook on prospects for the remainder of 2018 and beyond.
Please download the main presentation below.
[gview file="https://ean.org.na/wp-content/uploads/2018/09/EAN-Public-Lecture-October-20183.pptx"]